I've seen some very good information posted in this feed which combines blog postings from many different Oracle performance experts who are part of what is called the "Oak Table"
http://www.oaktable.net/feed/blog-rss.xml (NO LONGER EXISTS)
I've been using Internet Explorer to keep track of new posts in its "Feeds" section of the Favorites.  Here is how to add the Oak Table blog feed to Internet Explorer: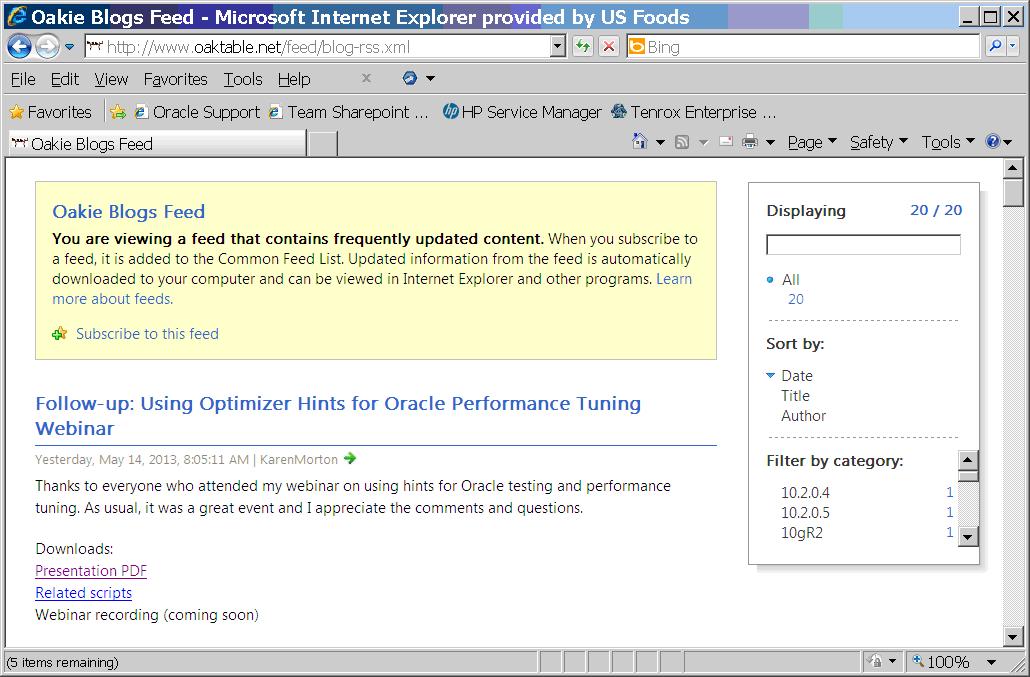 Go to the URL listed above and click on "Subscribe to this feed"
Click on Subscribe button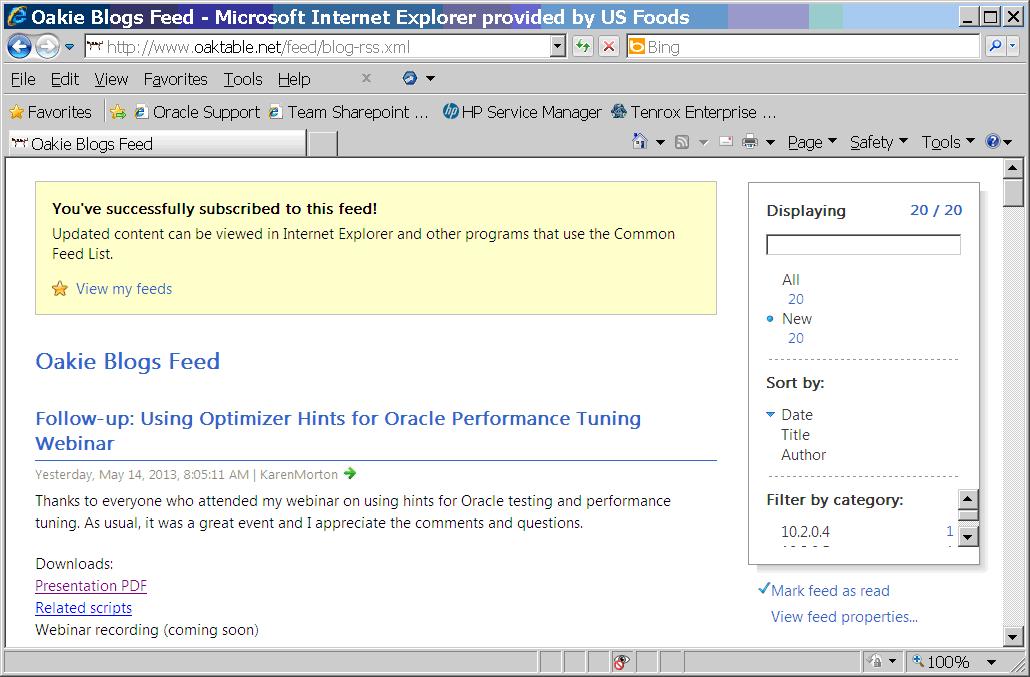 Success!  Now click on Favorites and then Feeds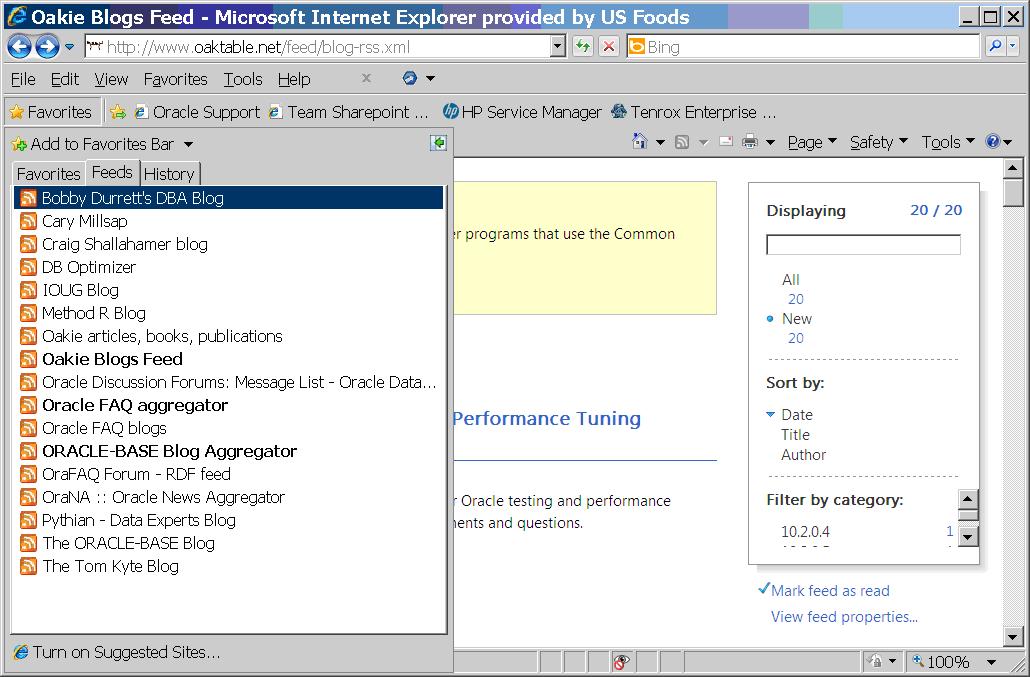 For any feed in your list if you see the feed name in a darker font it means there is a new post.  So, as I have time, I'll go to my feeds and see which of the ones I've subscribed to have new posts.  If you are looking for performance tuning information I highly recommend the Oak Table feed.
– Bobby