I thought I would do a fun page on a topic unrelated to Oracle database administration.  The one computer game I play somewhat regularly is called Nethack.  I first ran across a program called Hack when I was a college student at Harvard between 1983 and 1987.  Our Vax computers with their character based terminals had hack installed and it was a great way to waste time when you should be doing school work.  I also had a PC version at the time which ran on my Compaq portable computer with its two 5 1/4 inch floppy drives. Later versions became known as Nethack.
Ascension end game dumps:
Diary that I print out and put in a binder for each game to keep track of things:
nethack.alt.org – very cool site to play Nethack over the internet.  has many enhancements over the base game.  Here are my stats/games: url
rec.games.roguelike.nethack – USENET news group with good Nethack discussion
Reddit Nethack forum – web based Nethack discussion forum
Nethack wiki – Nethack site with a bunch of information
Patches – site with source code patches you can apply to the base code.
Variants – modified versions of the vanilla code.
IRC Libera – Online chat about Nethack – I am bddba on the #hardfought channel
My GitHub repository URL: https://github.com/bobbydurrett/NetHack.git
Branches:
Instructions for using GitHub and Nethack: URL
Description of the 32 bit version of Linux that I used to use to run Nethack: post
Now I have an Oracle Linux VM running on 64 bit x86.
I use this email alias for Nethack related conversations: nethack@bobbydurrettdba.com
Anyway, it is a fun game mainly for nostalgic reasons for me.  Plus is it cool to have the source code.
– Bobby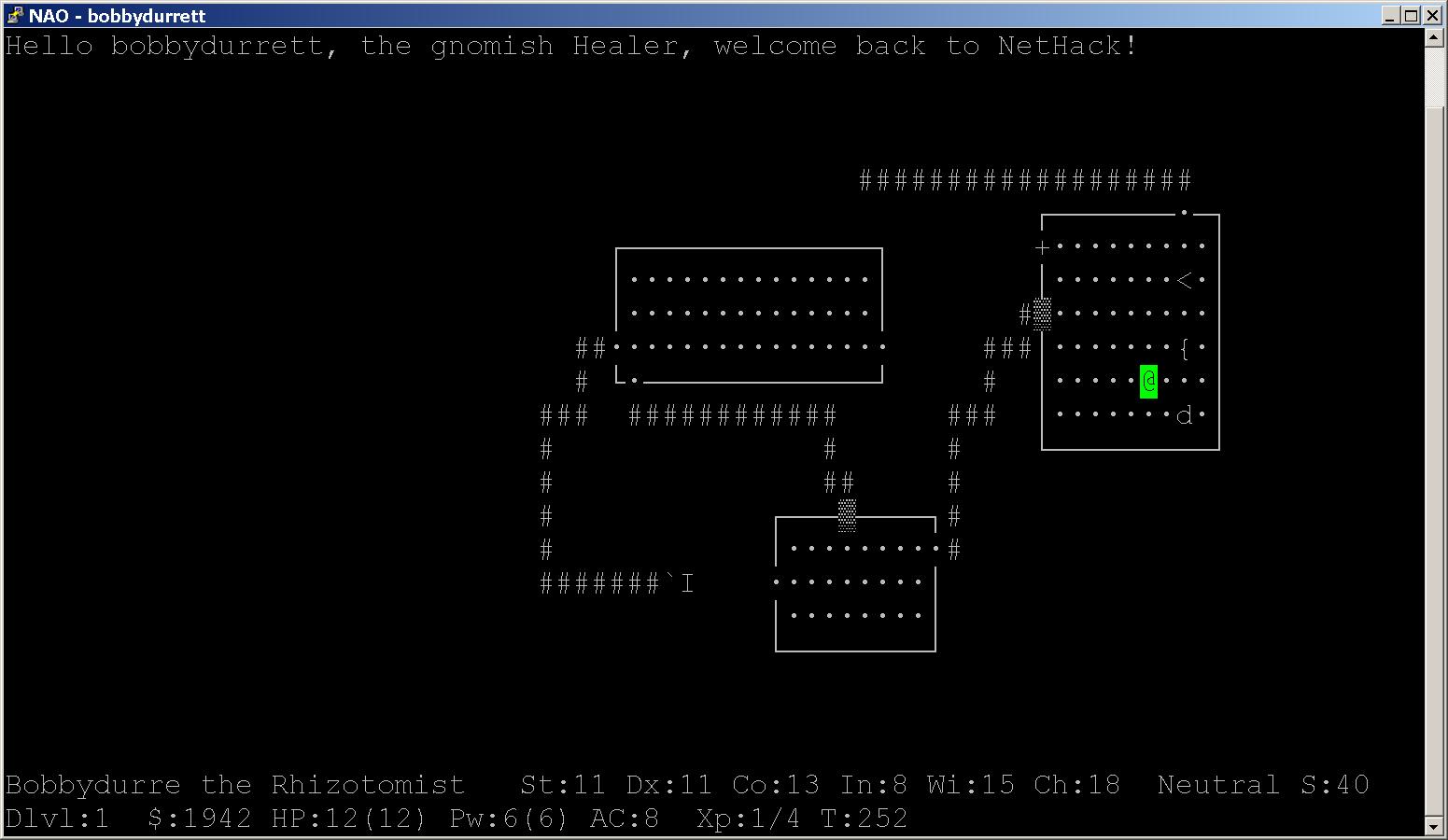 Here is my youngest daughter's interpretation of nethack: