So, this isn't really Oracle related except that I got a new Windows 7 laptop to support Oracle and I'm getting an annoying popup message every time I try to run putty to access a database server.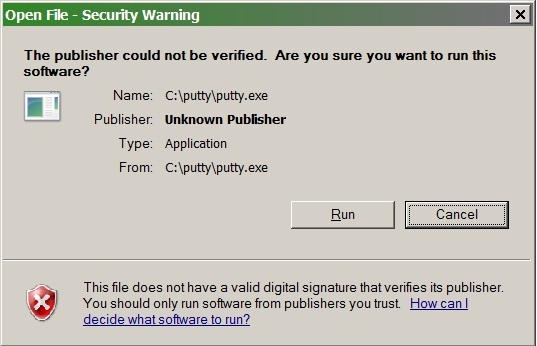 I looked up the message "The publisher could not be verified" and Windows 7 and found a bunch of stuff about changing Windows policies or internet security – yuck!  I found a simpler solution.
I have putty.exe installed in c:\putty on my laptop.  I added a bat file called putty.bat in c:\putty that has these lines in it:
start /b c:\putty\putty.exe
Then I created a shortcut on my desktop to run c:\putty\putty.bat but to start the command prompt window minimized: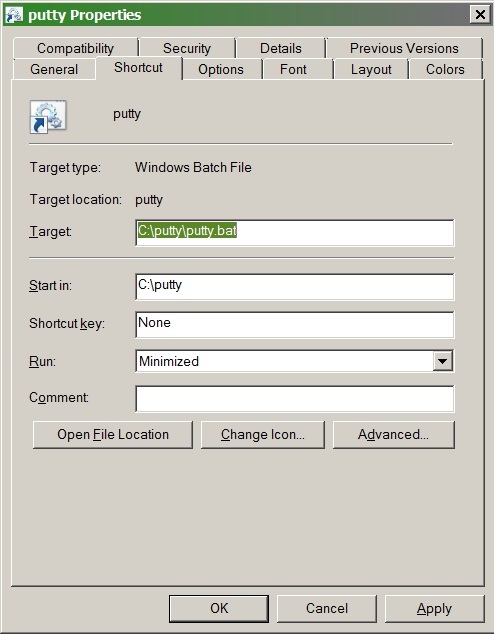 Now when I click on this shortcut putty pops right up without the publisher could not be verified message.
– Bobby